Where to hang a pendant lamp
2020-12-18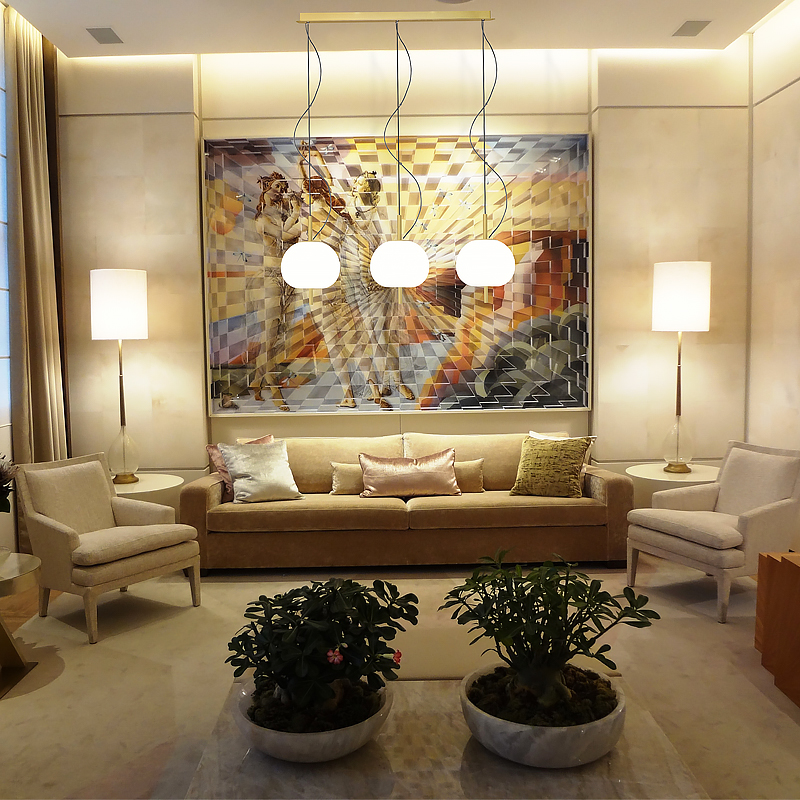 It might seem that the centre of a ceiling is the only place for a pendant. As the trends change, so does lamp display and, consequently, in interior design, emphasis is placed elsewhere. Where do you hand a pendant lamp then?
A lamp suspended above a table, a table top or a kitchen island
It is fashionable to place a pendant lamp above a table in a dining room, a worktop, a kitchen island or a coffee table in the living room. It will be a source of extra light during celebrations or preparation of meals, adding to cosiness and emphasising the interior's character. However, it needs to hang at least 80 cm above the top to make sure that it is not in the way of the household members preparing meals or collecting plates. Its light should be subtle rather than blinding. 60W light bulbs will suffice. Another good solution is choosing a model of a pendant lamp with the length adjustable to the needs. Get inspired by placing 2-3 lamps symmetrically above the table. They will conjure up a wonderful atmosphere, especially in the evening when it is the only source of light. Think about the Kopenhagen model inspired by the 19th and 20th century industrial lamps.
A lamp hanging from the centre of a ceiling
A lamp hanging from the centre of a ceiling is a classical solution. Thus it plays the role of central lighting in a room. Please remember that a pendant lamp should not hang lower than 2 m above the floor to ensure comfort and safety of the people moving about a flat or house. Large chandeliers look best in large rooms; in small spaces they can be overwhelming. They could be easily replaced by smaller, glass shades.