Take care of your customers' safety with disinfecting lamps
2020-11-16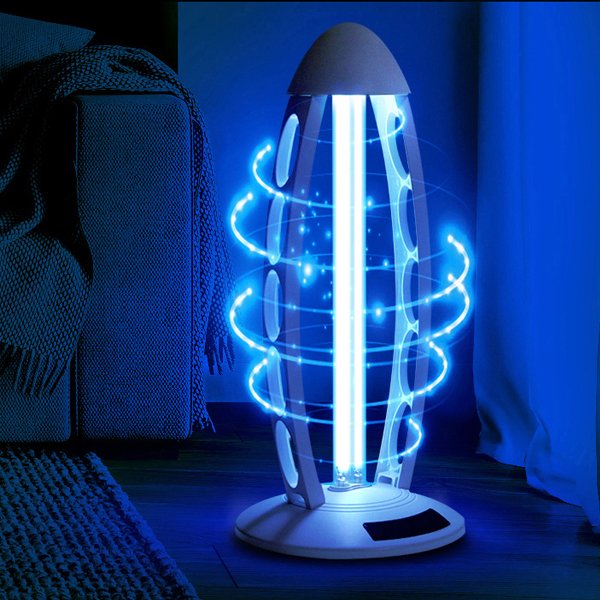 As a result of the subsequent limitations related to the Covid-19 pandemic, special safety measures need to be applied; extra hygienic conditions need to be ensured by hotels, restaurants, hair salons, offices and other work places. UV-C disinfecting lamps are an effective solution that keeps the customers and the employees safe.
Disinfecting lamps – how they work
UV-C disinfecting lamps are a useful tool cleansing the air. They are extremely effective in eliminating bacteria, viruses, fungi, mould and other types of microorganisms. Products with ozone are effective in a double way owing to UV rays which use wavelength of 253.7 nm and a UV ozone generator with wavelength of 185 nm. Together, these two lamps disinfect the air, objects and rooms.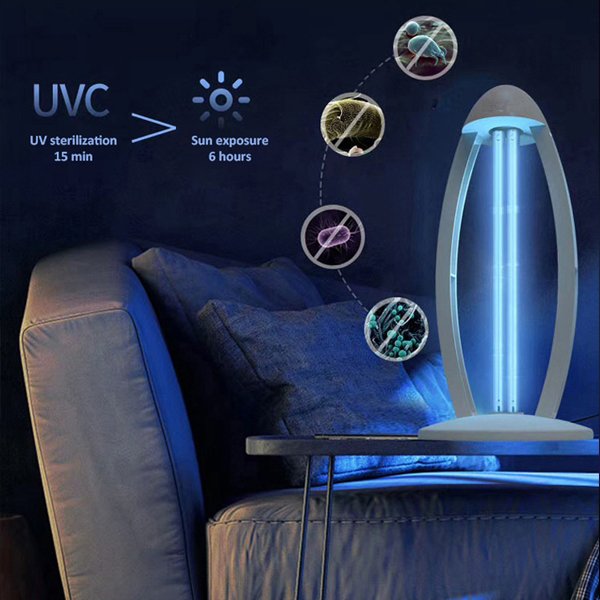 Where disinfecting lamps are most effective
Owing to their disinfecting and air-cleansing properties, UV-C lamps will come in handy in offices, hotels, restaurants, spas, hair salons and beauty parlours, gyms and other places visited by many people or where a large number of employees work. People with lowered immunity can use these lamps at home.
How disinfecting lamps should be used
Disinfecting lamps can be used to disinfect surfaces and objects. They must be placed as close to the object as possible. They need power supply. Disinfecting lamps are at their most effective when you ensure optimum conditions in a room. First and foremost, the room temperature should be  between 20 and 40℃. If it is lower, the device will need to work longer. I t is best not to use the lamp in higher temperatures or else it may be damaged. What is more, the environment needs to be clean and dry, with the humidity level at 40-80%. As part of the precautions, the lamps are equipped with timers with a 20-second delay so that the person switching the lamp on can leave the room safely. The lamp also has 30 and 60 minute functions. Make sure that when the lamps are on, no humans or animals are in the vicinity.
The benefits of disinfecting lamps
The lamps disinfect rooms, surfaces and objects; they also ensure work safety and comfort. Your customers will trust you more and your employees will handle their tasks without concern about their health. UV-C lamps, with or without ozonators, will be helpful in exterminating pathogens, viruses and bacteria.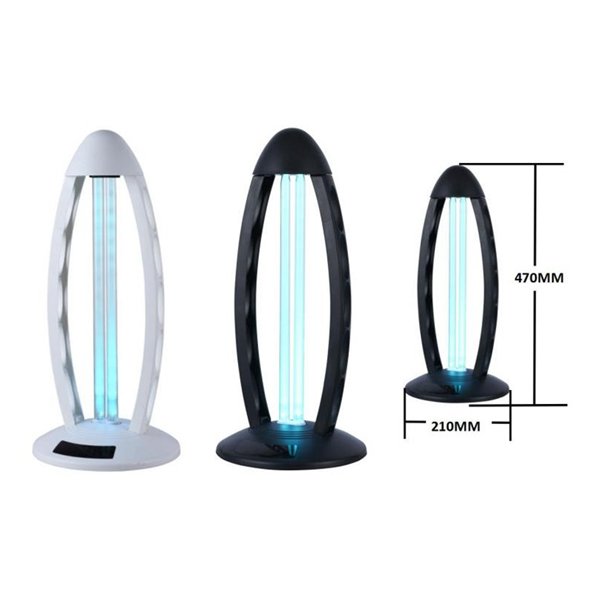 Which disinfecting lamps to choose
When selecting disinfecting lamps, first of all make sure that they are safe and tested. Buy only certified products, accompanied by reports on technical tests as only these UV-C lamps are safe. What is more, standard disinfecting lamps stand out for their original design and as such are precious elements of interior design. Disinfecting lamps will help you to take care of the health of customers and employees of hotels, restaurants, offices and any other places frequented by people.