Modern chandeliers, how they differ from the classical ones and are they worth buying
2020-10-29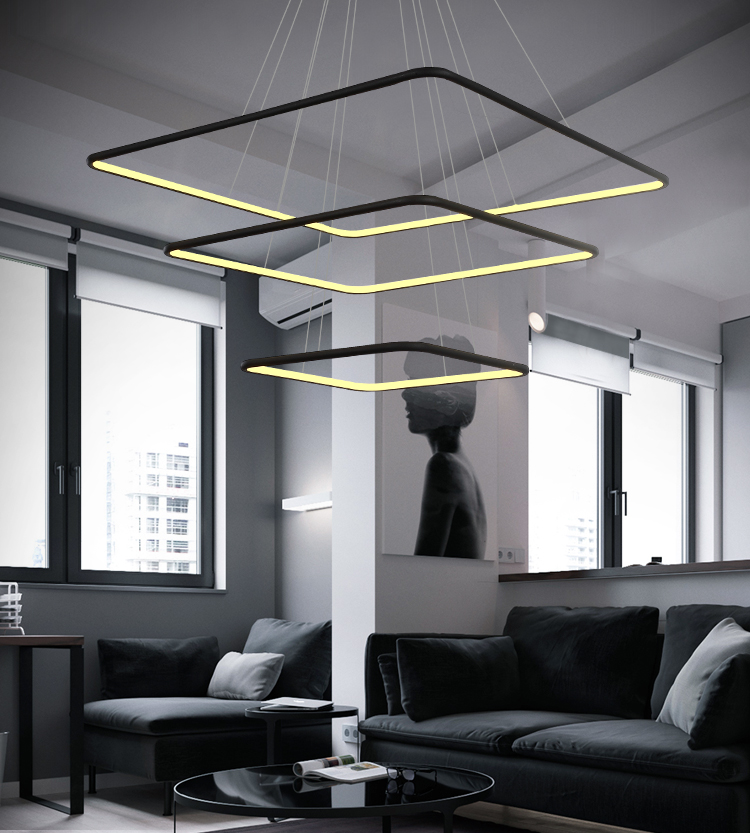 Admittedly, a chandelier is among the most sophisticated sources of lighting. It was used first in medieval churches, monasteries and castles, assuming different forms. Today chandeliers have over a dozen light points and their decorative function is delightful. Here is how they differ from classical chandeliers and are they worth buying.
Classical vs. modern chandeliers and their functions
Be it a newer or an older chandelier, its task is to light the biggest possible area. There is a reason why chandeliers are typically installed in living rooms and elegant premises like theatres, museums, concert halls etc. They are expected to provide the main source of light but also perform an extraordinary decorative function which comes to the foreground.
Classical chandeliers: what are they?
A classical chandelier typically evokes images of the originally simple, round candle holder with a base, hanging from the ceiling. It was usually fixed to the ceiling by means of ropes or chains. Modern chandeliers, inspired by their predecessors, are circular or elliptic, with room for the light bulbs. Quite frequently, they contain evenly distributed, numerous sources of light. On the other hand, modern chandeliers break conventions, oftentimes delighting with an out-of-the-box shape and use of energy-saving LED lamps.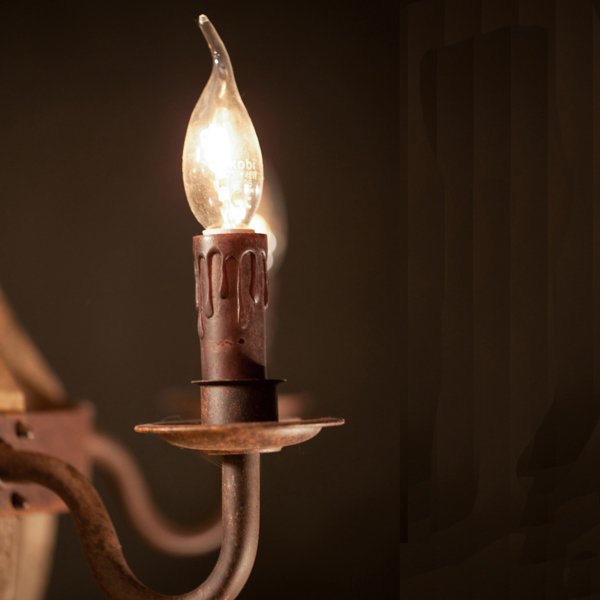 Modern chandeliers – the types
Modern things hate boredom. It comes as no surprise that modern chandeliers never cease to delight with their innovative forms and lighting technologies. First and foremost, we mean the extremely energy-saving LED light. The plethora of lamp models will make your head spin but you can rest assured that you will find one that is ideal for your flat. The most popular modern chandeliers include:
•    Industrial chandeliers – excellent for the loft style. Typically, light bulbs (the so-called Edison bulbs) are used, completely on display.
•    Boho chandeliers – oftentimes inspired by macramé, sporting threads, beads or origami.  
•    Rustic chandeliers – in a vintage style, usually made of wood, intended to look "old" and classical.  
•    Glass chandeliers – their glass shades go very well with minimalist interiors and the industrial style. However, if you dream about interiors inspired by the palace style, choose a more sophisticated, glittery crystal chandelier.  
•    Chandeliers with original forms – they assume various shapes, typically unevenly distributed, e.g. circles, squares etc.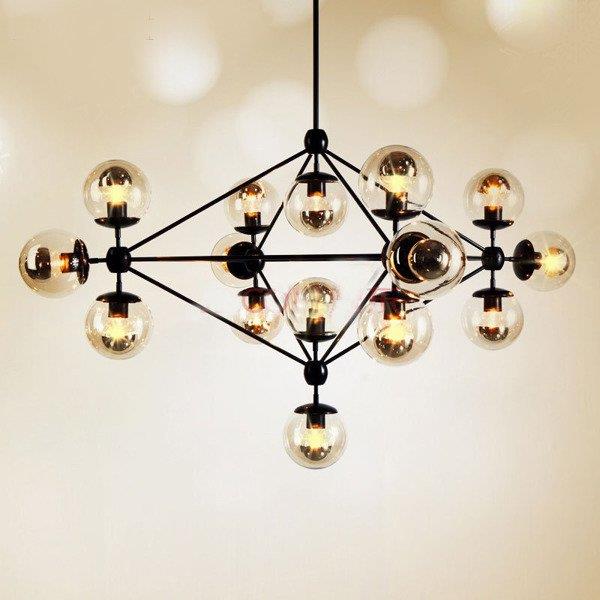 Are modern chandeliers worth buying?
Everything depends on the style in which your interiors are designed; however, even in the classical style there is room for modern chandeliers. There are so many  types of chandeliers that you will easily choose a model with timeless design. What is more, they usually come with energy-saving  LED lamps which are safe, efficient, more environmental and less expensive than traditional fluorescent lamps used in classical chandeliers.
 What differs modern chandeliers from classical ones is predominantly the diversity of forms and the energy-saving source of lighting. Certainly the latest solutions are worth contemplating. However, enthusiasts of everything old will also find lamps inspired by their classical counterparts.