Metallic lamps and the best interiors for them
2020-10-19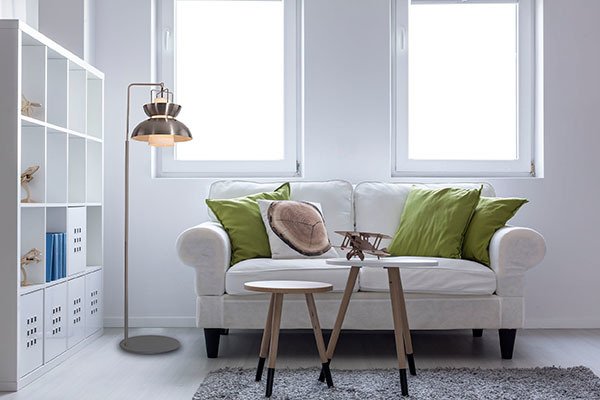 Lamps are extremely important elements in any room. They are useful accessories, providing a source of light, but also important decorative elements which supplement and emphasize the interior design. The metallic shine inspires decorators and lamps made of metal are among the most popular with customers. This type of lamps is appreciated for its reliability and durability. The diverse design of metallic lamps allows them to perfectly match various interior design styles. Here are the best interiors for this type of lamps.
Metallic lamps made for industrial interiors
Lamps made of metal have a rustic look which happens to be ideal for lofts. The heavy metal shade, whose design is a reference to the industrial style characteristic of 19th century workers' flats, is ideal in an arrangement with raw bricks or concrete. The elements of the industrial look include stylized bare light bulbs and metal lamps; if you dream about a perfect design of a loft flat, this source of lighting is a must.
A metallic lamp in the refined Art Deco style
Art Deco, a style in which the elements of interior design are selected with utmost care, will embrace a tasteful metallic lamp. Interiors designed in this spirit tend to boast top quality accessories. Despite the very luxurious nature of the furniture and decorative elements, there is no room for ostentation. A metallic pendant lamp with a streamlined shape will supplement the sophisticated Art Deco interiors.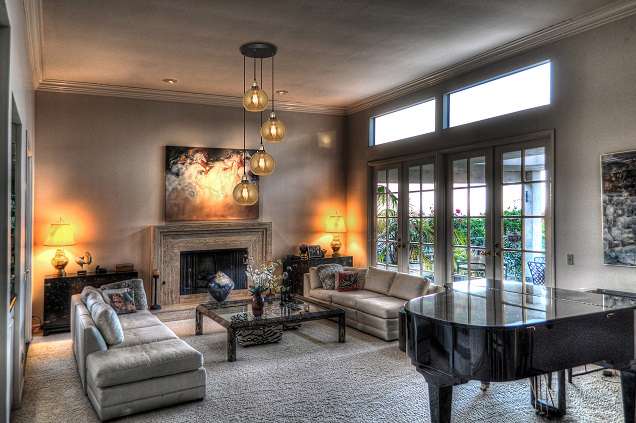 A whiff of fresh air in a modern interior
The modern style is an indication of a triumph of minimalism, usefulness and practicality. The muted colours and geometric forms are the distinguishing feature of this trend in designing interiors. A lamp made of metal is an excellent supplement of modern arrangements. The shade, inspired by origami, the Japanese art of paper folding, will be a perfect match. You can choose a lamp in a warm golden hue that will softly cut through the muted colours of the entire interior and will become an important, eye-catching element of decoration.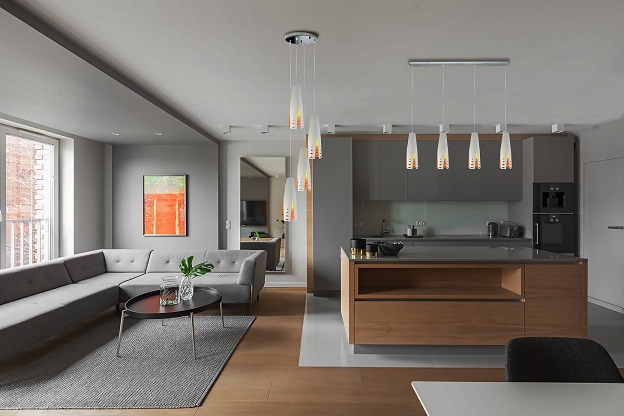 A metallic lamp in a traditional interior
A sturdy metallic lamp is an excellent choice for a traditionally designed interior. The wide selection of models certainly includes one that will be perfect for your flat. If it lacks a strong decorative accent and you want to cut through the monotone, an origami-inspired lamp is an excellent choice. When you need a more toned-down accessory, choose a classical metal shade in a muted colour.
A metallic lamp in a Scandinavian-style interior
Lately, the Scandinavian style has attracted many enthusiasts. Its unpretentious air, cosiness and praise of natural materials certainly attracts the attention of customers who appreciate slow life. Metal is among popular materials in Scandinavian interiors. If you plan to arrange your place in this style, make use of metallic lamps as the elements of lighting. When you choose a metal chandelier, opt for simplicity and minimalism of the design. Choose shades which display the natural colour of the metal.
Metal lamps – excellent in commercial interiors
If you want to arrange an ambient pub or a cafe in the industrial style, a distinct, heavy metal lamp with deliberate trades of corrosion will be ideal. Thick chains and raw forms perfectly emphasize the nature of these interiors. A bright, minimalist commercial space will welcome metallic, light, geometric forms of lamps from the origami line.