How to light a staircase.
2020-10-29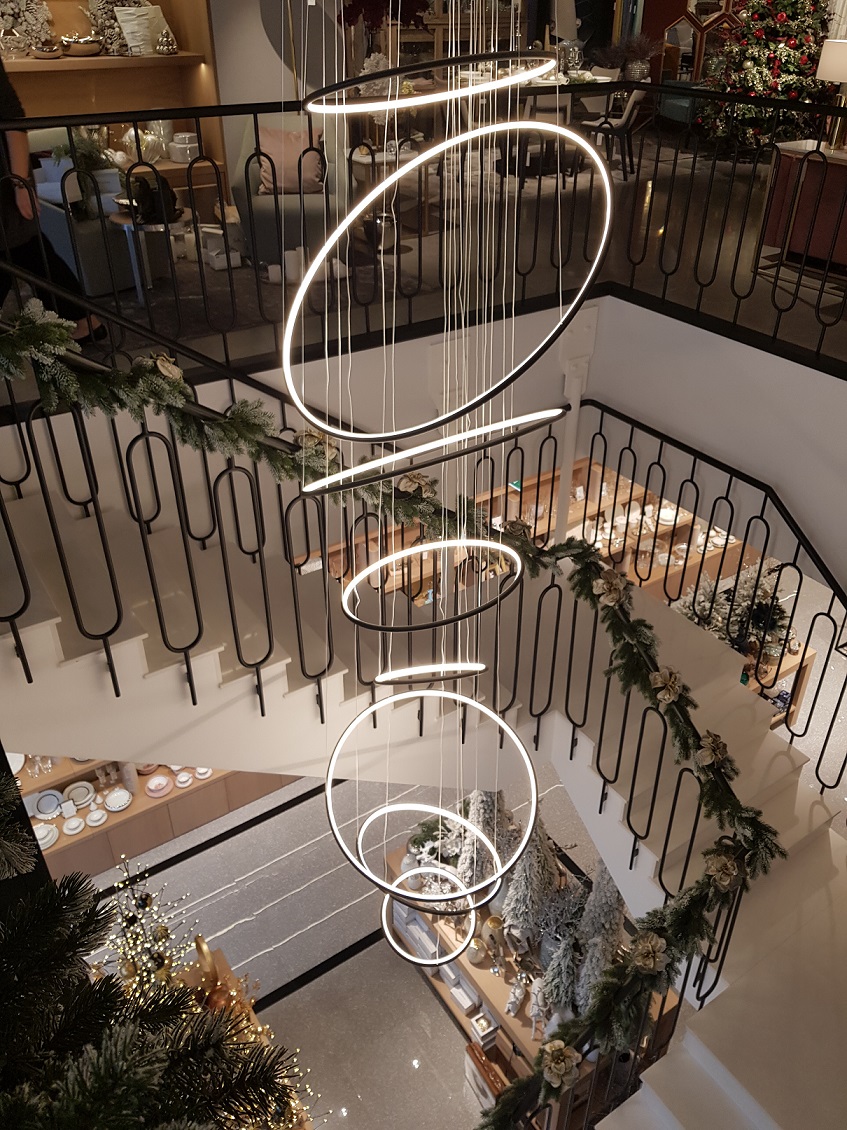 The staircase is a place frequently passed by without paying much attention to it. A good idea is to combine safety and complex lighting. Here are some hints on how to light a staircase.
Pendant lamps in a staircase
Pendant lamps do the job in high staircases; in low rooms people may bang their heads against pendant lamps which makes them inconvenient. They are a good solution in places with landings where light is needed on every level. Here you can choose a lamp that will match the style in the interior. In Scandinavian and loft arrangements, a minimalist lighting model is a good choice. In classical and glamour rooms, a more sophisticated chandelier may seem tempting, like for example the Apple lamp from Altavola Design, inspired by an apple. In rustic interiors, however, the Cognac Barrel model will be a real gem.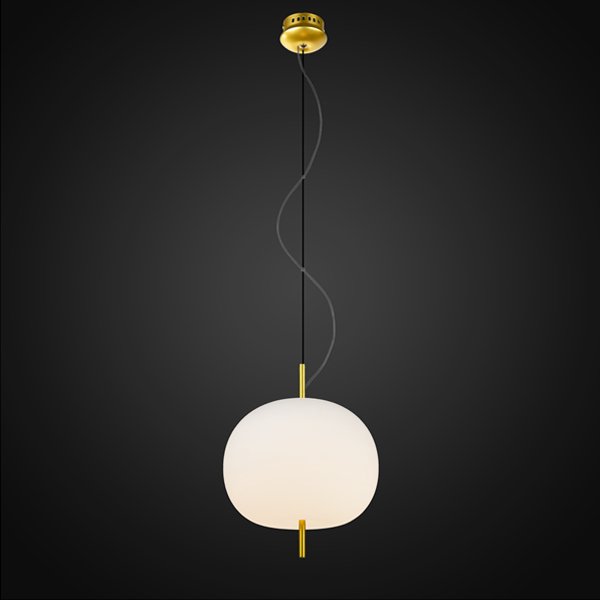 Wall lamps in corridors
A wall lamp is among the most popular elements of staircase lighting. There are several reasons for that: first and foremost, it casts light "at an angle" which is most appreciated in corridors. When  there are many stairs, you can place wall lamps at even distances to cast more light on all the steps. What is more, wall lamps are more easily available when a light bulb needs to be changed. The minimalist model, LED squares, will beautifully light a staircase,  at the same time saving energy. All this owing to applying the latest SMD LED technology. When wall lamps have been chosen with the interior style in mind, they will emphasise its character and will be a decorative element, like for example the Techno Loft wall lamp from Altavola Design.
A ceiling lamp in a staircase
A staircase can also be well-lit by ceiling lamps and direct light wall lamps. They offer a benefit of  adhering to the wall and so do not take much space. This makes them easy to use. You do not need to worry that you would catch on them with large-size objects. A direct light wall lamp, like for example Led Acrilico from Altavola Design, will connect with a minimalist interior and very well  light the space with energy-saving LED lamps. A LED ceiling lamp is another product offered by Altavola Design.
Backlit strips and LED lighting in a staircase
If you are not an enthusiast of large lamps in staircases, you will welcome backlit strips and LED lighting. The first option is fixed on walls. It is a source of functional lighting and provides an incredible decorative effect. On the other hand, LED lighting can be fixed in a wall or next to the stairs. Some people choose another option and fix the lamps in the stairs. It looks very original while the stairs are well-lit. There are several ideas of lighting a staircase. Much depends on the size and space, the interior decoration and the family members' preference. Most importantly, the light needs to ensure safety and cosiness.